Probably a lot of beautiful human beings have blogged since February. So, okay, I'm not one of them. But somewhere out there (I can't believe Blogger still lets you randomly scroll through blogs by clicking Next Blog, seems like Google will kill that soon, will replace it with their sniffs at circles of influence, as if the only meaningful connections were categorical and historical, no love for having the same mole as a bus stranger, just kidding Google, you know you're my big G) people have blogged. What have I done?
Well I got a new job doing cicada amassment for a snowboarding company, where I find and install cicadas to make snowboards louder. I'm moving back to North Hampton, which is the area directly north of wherever former Colorado Rockies ace Mike Hampton lives at the moment. This is called a quantum residency arrangement. Here's most of what's near me right now: empty Smartwater bottles, packing tape, a capo, a
Ben Kopel Victory button
, a canvas print by
Anna Emelia Hoffman
, who I went to junior high with in Oroville and who now insanely lives four doors down from where I'm soon moving away from in Baltimore, a Publishing Genius tote bag, a valiant little fan, my butterfly shoes, a harmonica holster, a Raid can, a multi-colored chewtoy rope, and a VHS of a Leonard Cohen performance my mother taped for me off PBS. Here's a belated Mother's Day video present for the mothers out there and for the Mr. T fans who have never been able to conceive:
Here are a few cool books I've read/am reading since I last blogged:
Fuckscapes — Sean Kilpatrick
After Claude — Iris Owens
Flatscreen — Adam Wilson
Partyknife — Dan Magers
Hallelujah Giant Space Wolf — Dan Bailey
Together We Can Bury It — Kathy Fish
Baby Geisha — Trinie Dalton
The Sisters Brothers — Patrick DeWitt
Too Big to Know — David Weinberger
Toward An Anthropological Theory of Value — David Graeber
Victory — Ben Kopel
The State of Kansas — Julianna Spallholz
These Dreams of You — Steve Erickson
Moby Duck — Donovan Hohn
The Black Forest — Christopher DeWeese
I Am Your Slave Now Do What I Say — Anthony Madrid
Hydroplane — Susan Steinberg
The Coming Insurrection — The Invisible Committee
For Out of the Heart Proceed — Jensen Beach
Because It Is — Kenneth Patchen
Gould — Stephen Dixon
The Information — James Gleick
Had some fun times in Boston, DC, and Richmond. Uh, I know that's boring, so here is a smoosh of everything that's in my cell phone's drafts folder no matter how embarrassing it is. I can tell you right now there's a weird preoccupation with hippies and the people of Asian countries:
Motherfuckers have their ways.
4 yr old in a college sociology reading study / doing better than both of us.
Two Bawlmur hillbillies charmingly swapping child abuse stories on the bus while one has a giant cat scratchpost castle. [seriously, what are those called? Carolyn says "cat castle" is fine. The next one is really embarrassing. But, you know, full disclosure and all that. This is a blog, right? This is 2003? Right?]
Tell the gods of poetry I'm 25 and listening / to covers of One Headlight on covered-ass bridges. / 1-800 Mattress, worldwide logistics / Who knows how legit this is cuz baby that's the business.
He was watching me to make sure I was watching it.
Alarm salesman / horses in Iceland / the sorting / getting knocked down.
Don't pretend u don't exist.
Baguettes for drumsticks.
Death fantasy baseball.
A/B testing in the stutter motif.
U can no longer watch tWo girls one cup like u can no longer visit the grand canyon.
Thick with tick sex.
Albany Bulb Poseidon sculpture near horse track.
Tiger skin mosquito cape [that one's actually pretty good].
'So many spectators they were congested like flour in a coconut shell.'
Foxhole radios in broom heads and water bottles.
U can smoke in Beijing bathroom / surgical mask = Japanese male/hippie gutterpunk intellectual fashion statement.
Do I want meaningful encounters with ppl or to use them for meaningful encounter time?
Love is when you take someone more seriously than you take everybody else.
Sunset as punishment: child shushed and instructed to stare at it.
Subway hipstergrass band: "rather drink muddy water than sleep in a hollow log."
Recycling Scavenger emptying extra soda out of bottle / grandma opening greeting card in supermarket to discover it plays Who Let the Dogs Out.
Cotton Rosser / don't have too much fun without us.
Does any love explain a love of Sacramento?
Birds like spilled black pepper
Floor fish, Asian mom, WTO wary hippies
Table of old bowling alley, espresso in the Shell
Awe or ah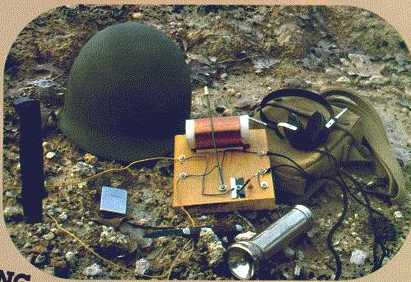 There! Now you have a perfect vision of what my last few months have been like, and I can finally delete all the messages in my drafts folder. Have I mentioned that my phone is "broken?" Have I mentioned that it's not really broken at all, just now an amazing torch?
Coldfront kindly asked me to write about a song, so I wrote about Charles Bradley's amazing song "Why Is it So Hard" right after the Ravens lost.
If you click on one thing in this post, you should click on that link, just to make sure you watch that song.
Shout outs to Troy Weaver and Dan D'Angelo for enthusiastic and perceptive new reviews of
Look! Look! Feathers
in
Gently Read Literature
and
Phoebe
respectfully. Thankee thankee to those bros and pubs, or pros and bubs. Dan's review intelligently considers the role of snow that everybody else forgot about, and Troy makes an impressive list of smacks: "life and energy and degradation and redemption and death and internet and posture and eggs and bacon and tiny babies and medicine cabinets and drugs and alcohol and America." And I think that list is right, because Mark just told me this alcoholic sweet tea and lemonade thing I am drinking is called a John Daly.